Phytochemical Analysis and Antioxidant Activities of Gymnema sylvestre R. Br. Leaf Extracts
Keywords:
Antioxidant, Total phenolic, Flavonoid, Gymnema sylvestre
Abstract
Objective: The present study aims to determine the antioxidant properties and phytochemical screening of Gymnema sylvestre plant. Materials and Methods: The qualitative and quantitative analyses were carried out for the methanol extract using standard procedures. The antioxidant activities were carried out by DPPH free radical, OH- radical, H2O2 radical, O2 - radical and phosphomolybdenum reduction assay. Results: The leaves of G. sylvestre methanol extract showed good radical scavenging as well as reducing power activities. The total phenolic and flavonoid content were 19.87 ± 0.32 mg/g and 2.65 ± 0.12 mg/g respectively. Conclusion: The methanol extract of leaves of G. sylvestre possesses significant antioxidant activities.
Downloads
Download data is not yet available.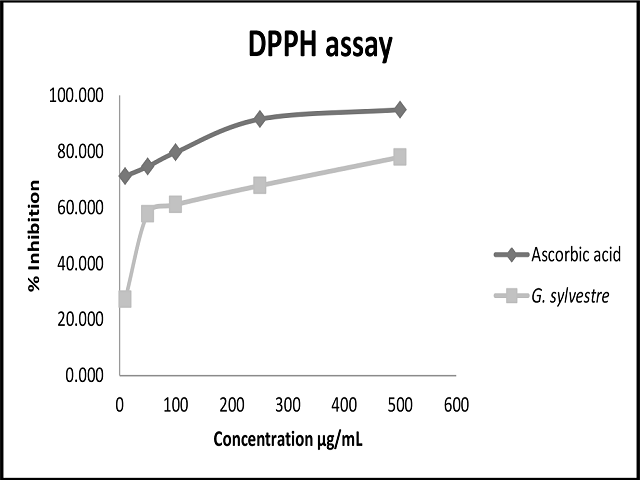 Downloads
CITATION
DOI: 10.5530/fra.2019.1.3
How to Cite
Behera, S. K. (2019). Phytochemical Analysis and Antioxidant Activities of Gymnema sylvestre R. Br. Leaf Extracts. Free Radicals and Antioxidants, 9(1), 12–15. https://doi.org/10.5530/fra.2019.1.3